As pollinators, bees are fundamental to biodiversity and food security. The United Nations General Assembly has designated 20 May as World Bee Day to draw attention to the decline of the global bee population and the urgent need to protect bees.
We encounter the great work of bees every day: bees provide our food and health. 75 per cent of the world's food crops depend on their pollination. For medicinal purposes alone, we now use over 50,000 bee-pollinated plant species. The honeycomb construction of bees has become indispensable in aviation and vehicle construction. The highly efficient collection method of the workers in a bee colony is, for example, a model in logistics processes, computer programmes and social networks! Crazy, isn't it?
Even the vibrating of the mobile phone is BeeTec. So think of the bees when your smartphone 'buzzes'. The buzz is your wake-up call to do something for bees and humans!
Wild bees and honey bees
Nature has come up with a great idea: due to their specialisation, wild bees pollinate plants that honey bees cannot pollinate due to their physique or leave them to the left. In order to ensure the pollination of wild and cultivated plants, a diverse wild bee fauna is needed in addition to honey bees. And it is precisely this that is in danger.
Honey bees and wild bees – what's the difference?
| Honey bees | Wild bees |
| --- | --- |
| Live in colonies | Mostly solitary |
| Collect mainly nectar | Collect mainly pollen (pollen) |
| Nest and live in hives | Need species-specific nesting sites |
| Are generalists | Are specialists |
| Sting can penetrate our skin | Usually cannot sting us |
| Fly up to 3-10 kilometres | Flight radius only 50-300 metres |

How you can help wild bees
Create flower diversity: Offer more bee food!
Convert unused lawns into species-rich native wildflower meadows. After harvesting, sow flower beds as flowering areas. Plant balconies with herbs.
Create habitat: Provide nesting sites for wild bees!
A "wild corner" with piles of dead wood, open ground areas and dry stone walls create natural nesting sites for bees and other beneficial insects.
Stop poisons: Buy organic and do without chemicals!
Organic fruit, vegetables and herbs are better for bees. Avoid all types of pesticides such as insecticides and herbicides indoors.
Plant peat-free: Only buy potting soil without peat!
Peat extraction irreparably destroys peatlands as CO2 reservoirs and a rare biodiversity. Better: peat-free soil from organic waste from your city.
Become a bee sponsor: Become a bee rescuer now!
By sponsoring bees, you actively support the work of the Initiative Bienenretter and promote projects for sustainable development.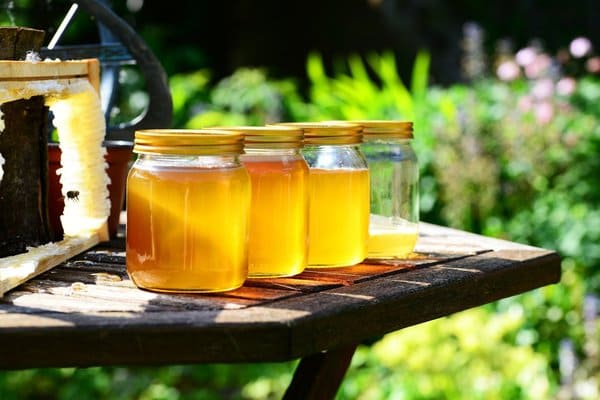 The beekeepers take care of the honey bees
Here in South Tyrol, the South Tyrolean Beekeepers' Association is very committed to beekeepers and bees. Altogether there are about 3,500 beekeepers in our region. You can find a selection of their best products in our H&H Shop. Quality honeys, some with outstanding healing properties. Take a look for yourself!
So, let's go outside and distribute some wildflower seeds.
Greetings from