It is no coincidence that the Shirley Temple Cocktail contains no alcohol. After all, its namesake was one of the first child stars in Hollywood. Shirley Jane Temple Black liked to go to restaurants with her parents where they drank cocktails. Shirley also wanted to order a similar drink and they created her own non-alcoholic cocktail.

Shirley Temple – The recipe with Italian lemonade #1
For one cocktail you will need: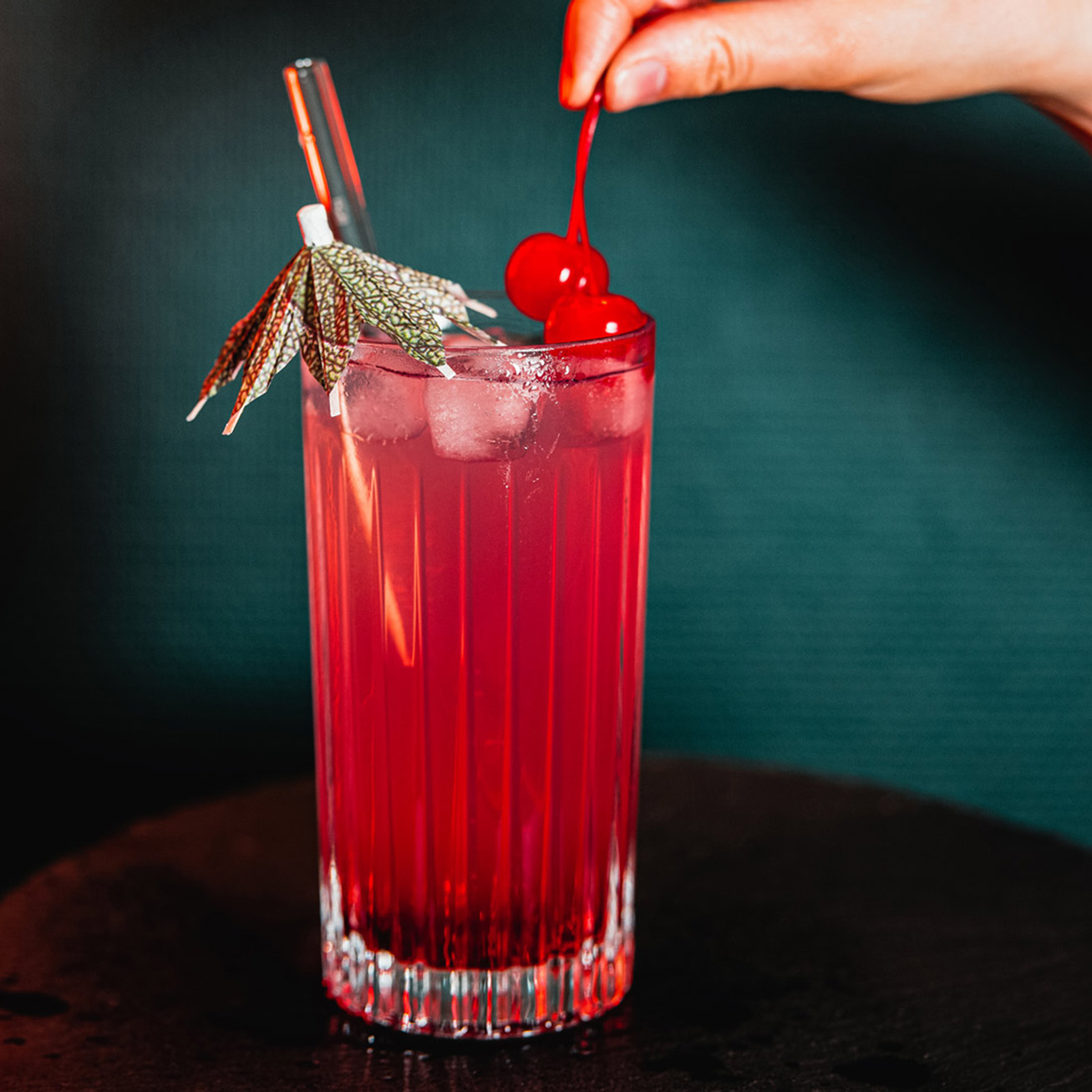 1 highball glass
1 part ginger ale
1 part lemon soda
4 cl lemon juice
1 cl grenadine juice
1/4 lemon
Ice cubes or crushed ice
1 cocktail cherry
The preparation is very simple: Pour all ingredients into the highball glass, stir once and then fill up with ice cubes or crushed ice. Garnish with a cocktail cherry and lemon wedge and enjoy the refreshing Shirley Temple.
Cheers!