Kaltern all in Red 2021
The best Kalterersee-Charter-Wines and other red wines on one stage
The Kalterersee Charter is the seal of quality for the best Kalterersee-Wines and at the same time a promise of quality for wine lovers. Only the best Kalterersee -Wines may adorn themselves with the Charter seal and guarantee the highest quality for the consumer. Accompanied by other excellent Kalterer red wines and some red wine rarities, the event will be a true pleasure experience.
On Friday, 4 June 2021, the wein.kaltern initiative will present the best Kalterersee-Wines as well as the best red wines of 2020 at the historic Kalterer Marktplatz. Fresh, fruity, lightly chilled in a beautiful ambience. Matching music and typical dishes round off the evening.
A festival for all the senses!
Gastronomic establishments from and around Kaltern will spoil guests with culinary delicacies that are coordinated with the various types of wine. The dress code "all in red" is desirable, but not a must.
Kaltern all in Red 2021 for you at a glance
When?
Friday, 4 June 2021
from 6pm to 11pm
Where?
Marketplace Kaltern
Tasting:
20,00 € p.P.
Glass deposit:
10,00 €
We will certainly visit Kaltern all in red and test the new Kalterersee wines for you. You will find these and of course many, many more red wines in our H&H Shop!
By the way, the event Kaltern all in white 2021 will take place at the end of June. We will inform you here in good time.
Greetings to you all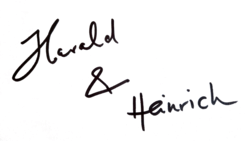 All photos are from https://wein.kaltern.com/