While we are thematically moving around the beautiful Caldaro and Lake Caldaro, we have something very typical from this region for you: The Kalterer Plent.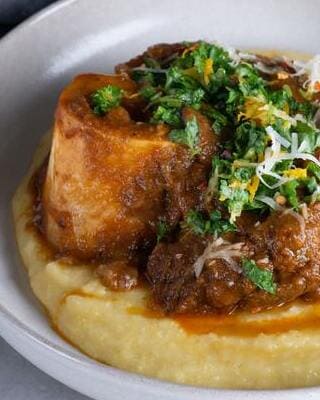 Kalterer Plent – What is that?
If you've never heard it before, you're probably wondering "Kalterer Plent – what is that?" Plent is corn. Corn is also called "Türgg" in Tyrol, "Polenta" in Northern Italy and "Plent" in South Tyrolean.
The Kalterer Plent is the corn grown in the Kalterer area. For the people of Caldaro, Plent is a tradition and also a typical dish of the cuisine of Caldaro. It is eaten during the grape harvest, at lunch in the vineyard and in everyday cooking: With hearty sausages, with hearty goulash, with gorgonzola, fried egg or milk. Plent is sometimes even served for breakfast or for the Marende.
Corn growing area Kaltern
Originally brought to Europe by Christopher Columbus, maize was spread along the Adige River by Empress Maria Theresa. After the regulation of the Adige, she forced all those who were granted the land to plant maize. This was to dry out the swampy soils. The golden grain was cultivated around Lake Kaltern for a whole 300 years before it had to give way to the more lucrative fruit-growing.
In 2009, the idea was born to cultivate maize again on Kalterer land. The aim of the project was to revive a traditional product of Kaltern and to preserve it for future generations. Plent is simply part of Kaltern's identity and is linked to its history. In Kaltern, the favourite accompaniment is a chilled glass of Kalterersee.
In the next few days, we will reveal the recipe for a very tasty polenta dish. Be curious!
In our H&H shop you will also find a wide variety of polenta variations: plain, with cheese, with porcini mushrooms, bacon and much more.
Warmest regards