Lake Caldaro is the warmest bathing lake in the Alps
Lake Caldaro is not only the warmest bathing lake in the Alps, but also one of the most visited holiday destinations in South Tyrol: nestled in idyllic vineyards in the south of Caldaro and north of Tramin. The fact that Lake Caldaro is already between 17° C and 19° C warm in late spring is due to the fact that it is only four metres deep on average. In summer it even reaches a water temperature of 28° C and more. The air temperature around Lake Caldaro is also almost 10° C warmer than in the neighbouring mountain regions.
But the lake is not only popular among bathers. As the south wind "Ora" blows from Lake Garda through the Adige Valley around midday in the warm months, windsurfers and sailors find ideal conditions here. In winter, however, the entire lake may be covered in a layer of ice.
Lake Caldaro Triathlon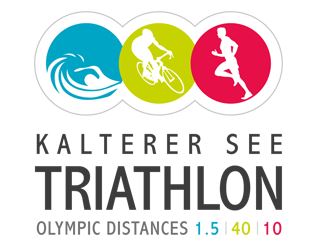 Since 1989, numerous world-class athletes from home and abroad have met every year in May for the Lake Caldaro Triathlon. The distances to be covered are Olympic: 1.5 km swimming, 40.8 km cycling and 10 km running are on the programme of the Kalterer See Triathlon, organised by the Kalterer Sportverein.
The race starts in the early afternoon at the bathing establishment Seegarten with a jump into Lake Caldaro, followed by three laps on the bike around the shore (3 x 13.35 km) and finally three laps of running on the northern shore of the lake (3 x 3.33 km).
This year, too, the Lake Caldaro Triathlon took place on 08 May 2021. However, under "Corona conditions", i.e. all athletes had to present a negative Corona test before the start and also the supporting programme, the pasta party, award ceremony and the "Triathlon Night" could not take place in the usual way. Nevertheless, it was a great sporting event, the results of which you can read here.
In April, I was already at or in the Lake Caldaro to swim. It was really wonderful and the fish seemed very surprised that anyone had dared to enter the water.
On the way home I stopped by the Kaltern Winery – more about that soon.
Many greetings, yours