With "Heiteres und Unterhaltsames aus Südtirol", a new book by Bruno Mahlknecht will be published by Athesia-Tappeiner Verlag on 19 May 2021.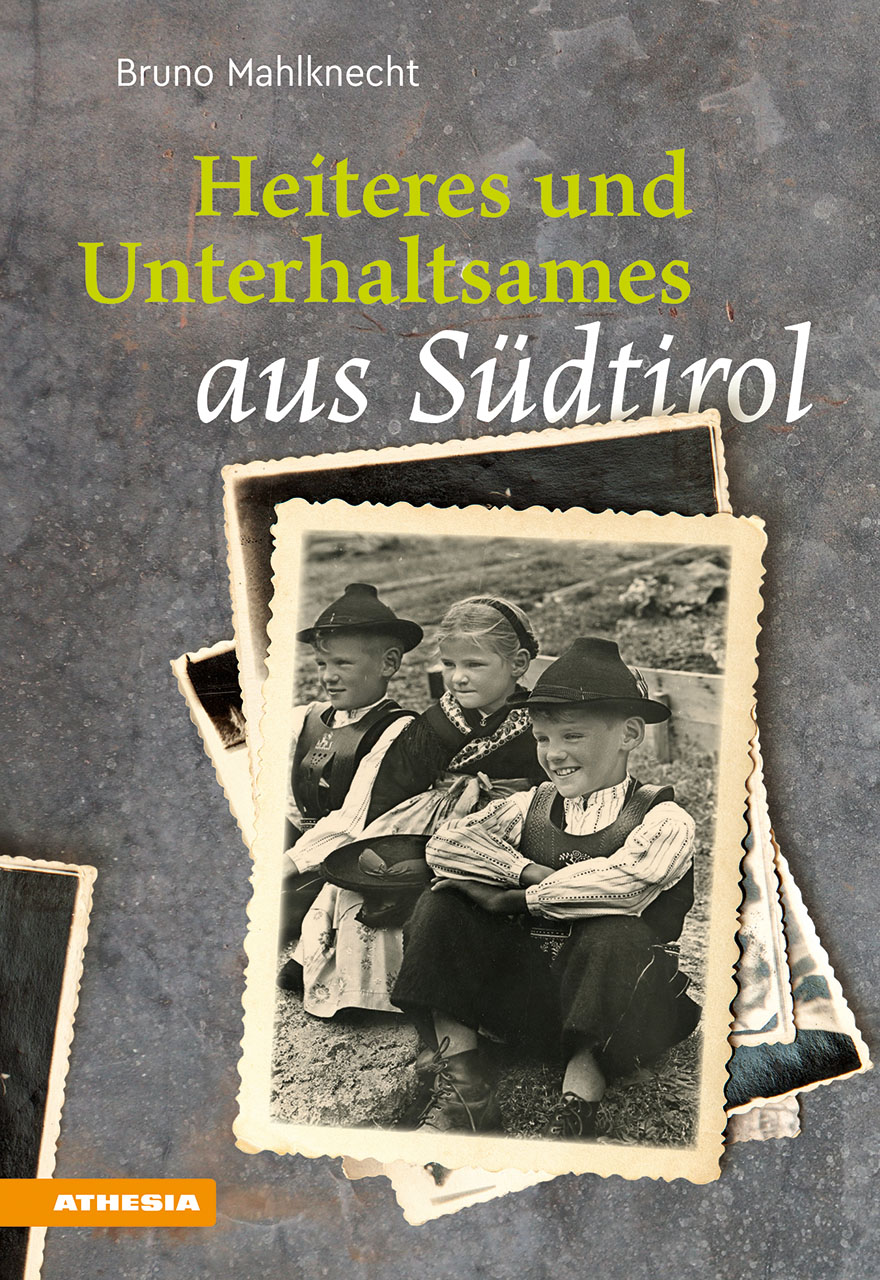 With this book, Bruno Mahlknecht has once again created a work of local history that evokes memories and makes you smile. 60 historical postcards provide insights into life back then.
The book contains a colourful collection of local history texts of various kinds: amusing and entertaining, rhyming and unrhyming, partly also in dialect, historical from older times and finally – "for good measure" – some "beautiful stories" that take you deep into South Tyrol's past. Most of the texts are written by the author himself. In addition, there are also texts by other, already deceased local authors. For the sake of readability, these have been carefully edited and transferred into today's spelling. Numerous picture postcards from the period between 1900 and 1940 illustrate the book and convey a direct impression of the time over eighty years ago.
Bruno Mahlknecht says about his book: "Writing this book – my second 'Schmunzelbuch' – gave me a lot of pleasure. I would be happy if the book would also find favour with the readers. There is certainly something for everyone!".
We hope you enjoy immersing yourself in the life of those days.