There are around 70 different species of stinging nettle worldwide. It is one of the best-known wild herbs in South Tyrol and is used in many different ways.
In medicine it is often prepared as a tea, for example to purify the body during a spring cure. But nettles are also used in the kitchen. For example, in a nettle soup that is very rich in nutrients due to its high iron content.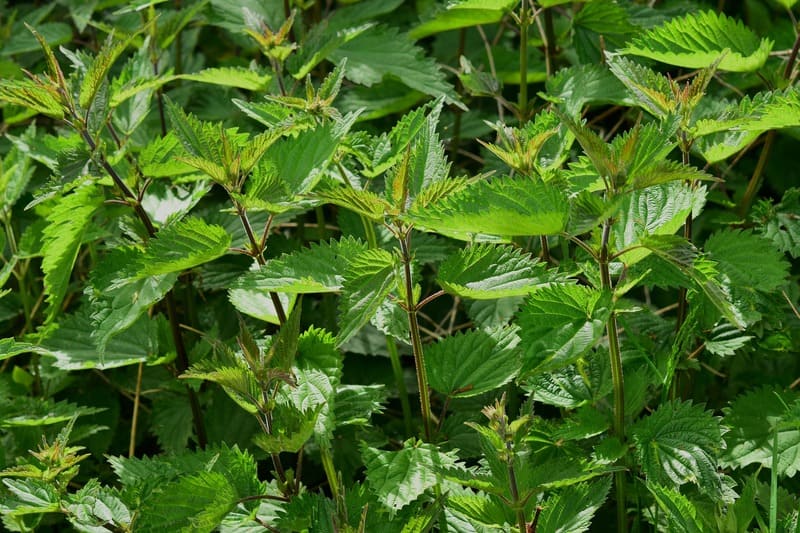 No one needs to be afraid of the leaves, which are covered with stinging hairs that break when touched and release the stinging nettle poison. If the nettle is processed, the stinging effect of the stinging hairs dissipates.
But enough talking shop, as promised, we would like to share with you our traditional family recipe for nettle soup, as our great-grandmother used to make it.
The beauty is that to gather the fresh nettle leaves, you first need to get out into nature. Find a nice big meadow, away from busy roads, equip yourself with a basket and gloves and harvest your first ingredient for the soup.

You will need four portions of nettle soup: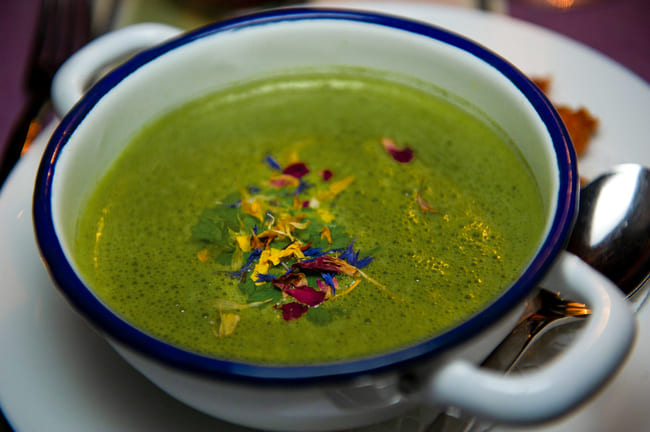 250 g tender, young nettle leaves (freshly harvested)
1 medium onion in small cubes
2 tbsp butter
1 tbsp flour
750 ml vegetable stock or vegetable broth
200 g cream
2 egg yolks
salt
Pepper
Nutmeg
---
This is how you can make your nettle soup:
If you have not harvested the nettle leaves straight away, you must first pluck them from the stems and rinse them thoroughly under cold water. In the meantime, bring plenty of water to the boil in a large pot and add salt. Blanch the nettle leaves for about 1 minute. Put them in a sieve, rinse with cold water and drain.
Put the butter in a large enough saucepan, melt it and sauté the onion until translucent. Now add the Mehrl, stir well and let it foam up. Add the vegetable stock, stirring constantly, and bring to the boil. Now let this mixture boil down for about five minutes over medium heat. Stir occasionally and season with salt, pepper and nutmeg.
Then add the nettle leaves and purée with a hand blender to a smooth soup. Whip the cream very lightly, stir the two egg yolks into the cream and mix the mixture with a little hot soup before adding to the soup. Heat again slightly – DO NOT boil up – and season to taste.
Variation: If you can't find enough nettle leaves, you can replace half of them with young spinach. The soup will then have a milder taste.
Crispy Schüttelbrot crisp bread and the salty aroma of South Tyrolean bacon go very well with this soup.
We hope you enjoy harvesting and cooking!