Always on Saturdays and from May to October also on Wednesdays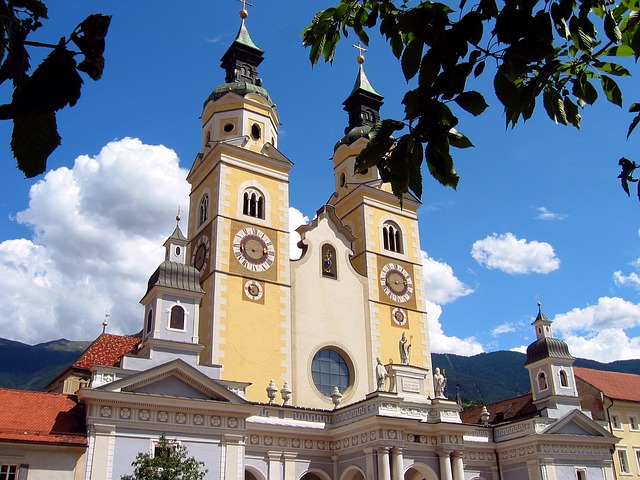 Brixen is the oldest town in Tyrol, with over 1000 years of history, and the old town of Brixen offers an exciting combination of joie de vivre and contemplation.
Der einzigartige Domplatz, die zahlreichen sakralen Bauten, die denkmalgeschützte, mittelalterliche Altstadt, Laubengänge und kleine Gässchen, umsäumt von Zinnen. Zudem laden viele museale Schätze, Handwerkstradition und archäologische Orte zum Entdecken ein. Und auch moderne Cafés und ausgezeichnete Restaurants, tolle Geschäfte und unterhaltsame Veranstaltungen runden das Brixener Stadtbild ab.
The Brixen farmer's market is also a permanent fixture. This takes place every Saturday throughout the year and from May to October also every Wednesday, from 8 a.m. to 1 p.m. on Hartmannsplatz – Großer Graben. Here you can find everything that the farmers of the Valle Isarco harvest and produce.
From April to October, the farmers' wives also prepare fresh Tirteln at the market and offer them for sale.
Tirteln? What is that?
You're probably wondering, because Tirteln are not as well-known as our dumplings or Schlutzkrapfen, for example.
Tirteln, also Tirtlan, Türteln, Tirschtln, Tirschtlan or in LadinTutres are a traditional lard pastry that was originally especially popular in the Pustertal, around Brixen, in the Gadertal and in the Eisacktal. They consist of a dough made of wheat and rye flour, milk, eggs and butter and are provided with various fillings and baked in clarified butter. The filling is either sweet, sour or green. We will be happy to post a recipe for Tirteln for you in the coming weeks.
Bressanone weekly market
In addition to the farmers' market, there is also a regular weekly market in Brixen. Here you can find clothing, shoes, handbags, local products and much more. Always on Mondays from 8 a.m. to 1 p.m. at the car park in Brennerstrasse, in Albuingasse, at Hartmannsplatz and in Trattengasse.
Many greetings