A tradition race since 1977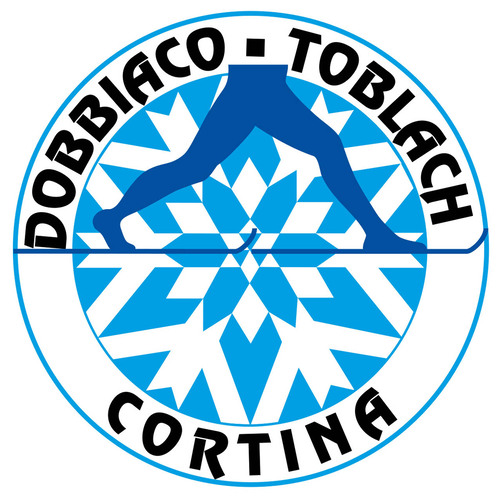 The Dobbiaco-Cortina folk race is the second largest folk cross-country race and one of the most traditional races in Italy. Internationally, the course from Cortina to Dobbiaco has become famous for hosting the Tour de Ski several times since 2010. From 2016 to 2021, the Volklanglauf was part of the Visma Skiclassics, a race series for pro teams, which also made it discovered by many Scandinavian sports enthusiasts.
Its long history began on April 3, 1977 after heavy snowfall. The former Olympic skier Alfredo "Fredy" Dibona suggested to the OC president Herbert Santer to organize a cross-country race. Since then, numerous sports groups and friends from Dobbiaco and Cortina have been busy renewing the charm of this event every year. The popular cross-country race is not only a sporting event, but also a symbol of the historical and geographical bond between the two communities of Dobbiaco and Cortina.
The traditional 42 km Classic route runs along the former railroad line of the Dolomite Railway, built during the First World War and abandoned in 1962. The route of the former railroad line has become a popular place for sporting events, also thanks to the constant climbs and the many architectural and natural beauties: Woods, lakes, bridges, tunnels and old stations, surrounded by the fascinating Dolomite peaks.
Highlights are the two illuminated tunnels that are run through during the race. Start is at the airport in Dobbiaco, after a short loop in the direction of San Candido it goes past the cross-country stadium Nordic Arena of Dobbiaco, then on to Dobbiaco Lake, war cemetery, Three Peaks view, a short loop in Schluderbach, continue to the Gemärk, the highest point of the route at 1,529 m.a.s.l., to Ospitale, to the village center/bus station of Cortina d'Ampezzo.
Since 2020, the direction of the 32 km skating race also goes from Dobbiaco to Cortina d'Ampezzo, with a slightly changed and shortened route.
The 45th popular cross-country skiing Dobbiaco – Cortina on 05. to 06. February 2022
Soon it will be that time again! On February 05 and 06, Dobbiaco and Cortina will once again be the scene of cross-country skiing. From elite to recreational runners, everyone can take part in this unique racing classic. Registration is still possible up to the last minute before the starting signal.
So if you feel like competing in the Dobbiaco-Cortina cross-country race, we wish you lots of fun and a healthy finish!