It's summer and we like to spend as much time as possible outdoors and not standing at the cooker for hours. That's why – and of course also because it tastes so delicious and you can vary it so much – we have salad several times a week in summer. The following recipe is enough as a light starter for 4 people or as a main course for two.
For the wild herb salad you need the following ingredients: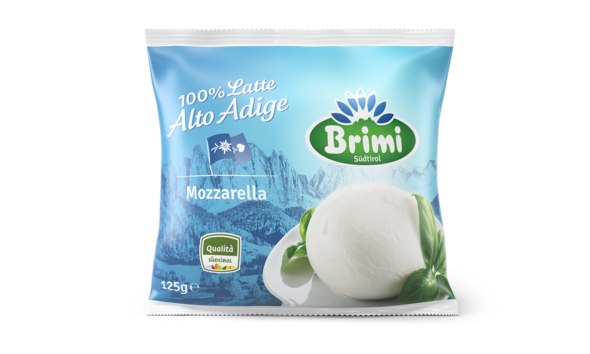 150 g mixed wild herbs (e.g. chickweed, wood sorrel, bronze fennel, yarrow etc.)
1 cucumber
250 g Brimi Mozzarella
The dressing consists of:
4-5 tbsp white wine vinegar
3 tsp mixed mustard seeds
3 tsp liquid honey
9 tbsp olive oil
salt, pepper
Edible flowers, such as nasturtium or hornwort, are suitable for decoration.
---
As promised, the preparation of the wild herb salad is very quick:
The wild herbs must be sorted, washed, spun dry and plucked into small pieces.
Rinse the cucumber, cut it in half and slice it into long, thin slices on a vegetable slicer. Then sprinkle them with a little salt and let them stand for 5 minutes so that they release some of the water. We call the whole thing "juicing".
The vinegar, mustard seeds, honey and oil are mixed with salt and pepper to make a delicious dressing.
Now cut the mozzarella into small corners. Mix the cucumber slices in their juice with the herbs and half of the dressing and serve the salad in portions. Sprinkle the mozzarella pieces on top and drizzle with the remaining dressing. Now just add the flowers for decoration and your summer meal is ready.
It goes perfectly with fresh ciabatta (from the bakery or homemade) and a light glass of white wine.
An Guatn!
Recipe idea and photo: https://www.brimi.it/