Homemade Pesto Genovese – quick and easy
Freshly prepared pesto tastes simply incomparably good. Whether in a salad, as a dressing for a caprese or quite classically with pasta – it's worth making it yourself!
You only need 6 ingredients for the original pesto: Basil, pine nuts, garlic, olive oil, Parmesan cheese and sea salt – typical Italian simplicity that is all the more convincing in terms of taste. A decisive factor, however, is the quality of the ingredients used. Use only the best olive oil and fresh Parmesan cheese.
What is also very important is that the ingredients for the pesto are processed quickly and in a cool place. senn otherwise it not only loses its great green colour, but the fresh taste also suffers and may even become bitter or musty.
If you use a granite mortar to make the pesto – as in the original recipe – this is not a problem. If you use a hand blender, which is admittedly the easier option, then hurry up a bit and make sure you store your ingredients in a cool place beforehand.
But now let's get to the recipe, which is enough for four people as a main course with pasta.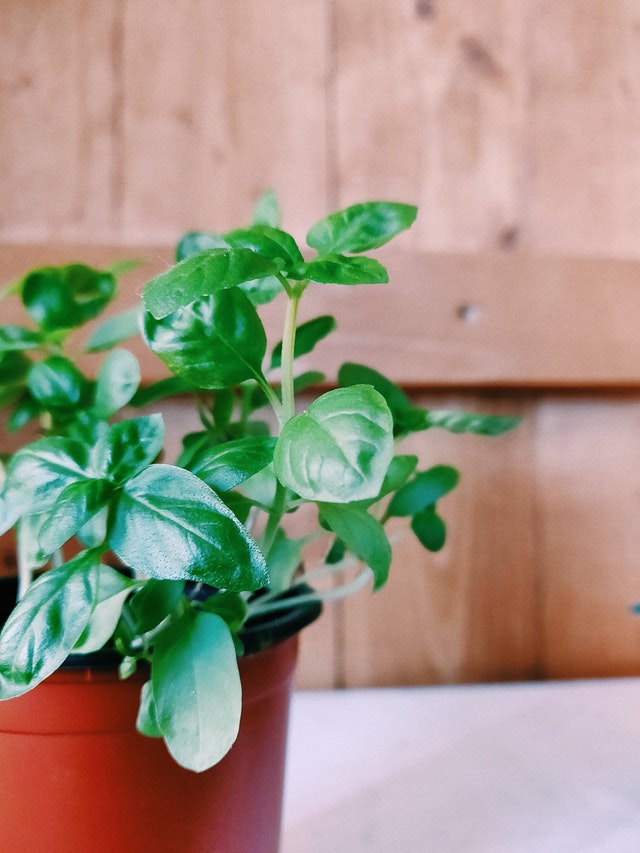 The original Ligurian recipe
The ingredients for Pesto Genovese:
40 – 50 g pine nuts
3 cloves garlic
4 pots fresh basil
50 g fresh Parmesan cheese in pieces
1 teaspoon coarse sea salt
approx. 300 ml very good virgin olive oil
500 g pasta to taste
Salt for the cooking water
The preparation of the Pesto Genovese:
Toast the pine nuts over medium heat in a pan without oil. They must be golden brown. Set them aside to cool.
Pluck off the basil leaves and place in the mortar or a tall measuring jug.
Now peel and roughly chop the garlic cloves and add to the basil. Add the cooled pine nuts as well.
Now add the sea salt and gradually pour in the olive oil and grind until all the ingredients are finely crushed and a creamy custard has formed. Or blend everything as quickly as possible with a hand blender.
If not all the basil leaves fit into the mortar at once, then puree in portions with the other ingredients in several steps.
Grate the Parmesan very finely and stir it into the pesto.
In the unlikely event that you have some of your pesto left over, put it in a clean screw-top jar and cover with a layer of olive oil. It will keep for a few days in the fridge.
In the meantime, cook the pasta al dente and skim off a little of the cooking water. Drain the al dente pasta, immediately add the pesto and mix well. Add a little of the collected cooking water if necessary. The pasta with the pesto can be served immediately. Of course, a little Parmesan on top always goes well.
We wish you a good appetite!