It's spring and greenery is everywhere. Also in our little herb garden. Armed with scissors, we harvest herbs such as parsley, chives, dill, basil, a little oregano and thyme to make a herbal soup.
For four servings we need: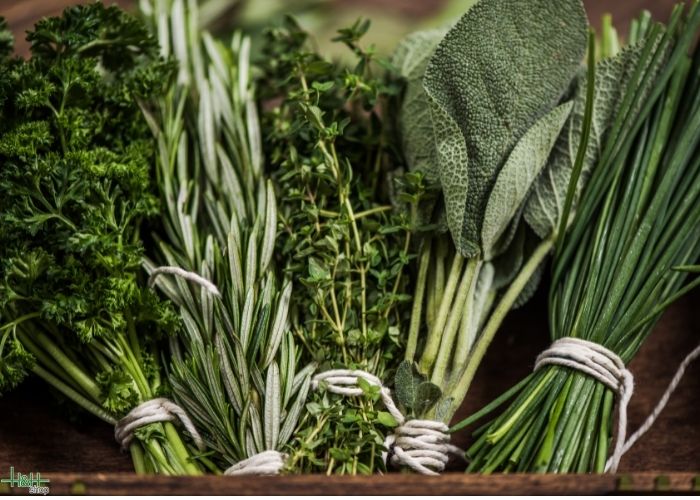 40 to 50 g fresh herbs, such as parsley, chives, dill, basil, oregano and thyme, sage etc.
25 g South Tyrolean butter
800 ml vegetable stock
3 tbsp flour
50 g cream
Salt, pepper, nutmeg
3 tbsp grated Stravecchio Montanaro hard cheese
---
As promised, the preparation is really very quick:
First of all, we wash the herbs under cold water and shake them dry, then chop them finely. Now put the butter in a pot and let it melt. Add the finely chopped herbs, dust them with flour and mix everything together well. Now add the vegetable stock and let everything simmer with the lid closed over medium heat for about 10 minutes.
Then stir in the cream, season with salt, pepper and nutmeg and bring to the boil again. Using a hand blender, finely puree the soup and serve. To do this, pour the soup into a plate or bowl and garnish with the Stravecchio Montanaro and a few herbs.
This is what spring tastes like! "An Guatn!"