From 18 to 26.09.2021 everything in Ahrntal revolves around grey cheese
In addition to bacon, wine and Schüttelbrot, an original South Tyrolean speciality undoubtedly includes a spicy alpine cheese: Grey cheese.
This almost "primeval" cheese is still made today on the alpine pastures of the Ahrntal valley with great skill and passion. The starting product is skimmed milk from cows that graze exclusively on lush alpine meadows. After curdling, the milk is heated to produce a curd. The resulting alpine cheese then matures for a few weeks, giving it its unmistakable aroma. The grey-green natural mould ensures the development of the aroma with delicate bitter notes and also gives the grey cheese its name.
At the Ahrntal Grey Cheese Days there will be the opportunity to get to know the various producers of grey cheese as well as to taste culinary specialities with grey cheese at a Grey Cheese Festival.
A great programme all about grey cheese
It all starts on 18.09.2021 at 15:00 with the opening in the Steinhaus association hall with the cheese cutting. There will be a cheese and farmers' market, comparative tastings and the best grey cheese will also be awarded a prize. Of course, musical entertainment will also be provided.
Ab 19:30 Uhr findet das 5-Gänge-Graukäse-Erlebnismenü statt. Hierzu ist allerdings eine Anmeldung unter Tel. +39 0474 67 11 36 oder sekretariat@ahrntal.it erforderlich, da die Anzahl der Plätze begrenzt ist.
Until 25.09.2021, five farm cheese dairies will open their doors for a tour and tasting. You can find a good overview here in the event brochure of the 4th Ahrntal Grey Cheese Days 2021.
And on 26.09.2021, the GrauKäsefest will be held at the Speck- & Schnapsalm on the Klausberg.
If you're thinking "Grey cheese – sounds good, but what does it taste like?" Then take a look at our shop. We have grey cheese from various South Tyrolean cheese dairies in our range.
Many greetings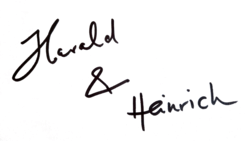 The photo used is from https://www.ahrntal.com/de/genuss-gesundheit/genuss/genuss-events/35-ahrntaler-graukaesetage.html