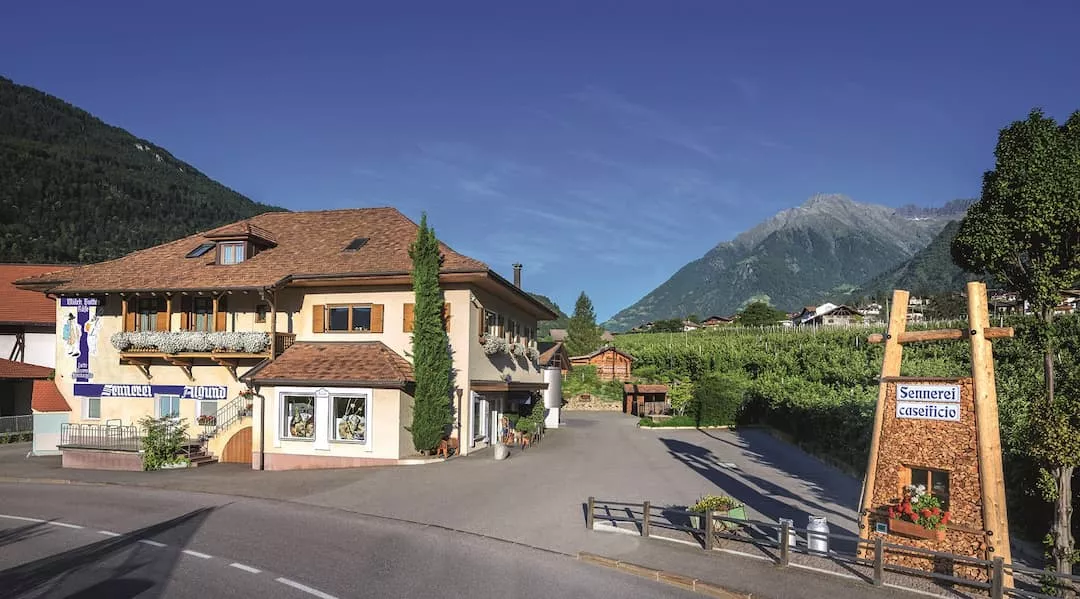 Not far from Merano lies the Algunder Sennerei on the sunny south side of the Alps. Surrounded by lush alpine pastures and healthy air, 24 employees are responsible for the craftsmanship of milk processing here. Expertise, commitment, constant development and a sense of tradition interact every day. 
Cooperation with commitment
The Algund alpine dairy cooperative was founded as early as 1899 and today 52 mountain farmers deliver their quality milk here every day. All members have committed themselves to caring for healthy quality, the environment and the animals. Steep slopes and meadows, far from the roads, make milk production in the mountain fractions a labour-intensive undertaking. But the reward for these efforts is healthy and naturally pure milk from the clean environment of the Alps and guaranteed GMO-free origin.
A cheese is as good as its milk and the skill of the cheesemaker. The unique mountain climate around Merano with its Mediterranean influence, natural meadows for healthy cows and goats, and the traditional cheese preparation of the Algund Dairy give the cheeses what makes them so delicious.
A very speciality from Algund is the traditional grey cheese, a sour milk cheese with an intense aroma and a high protein but very low fat content. It is made from the milk left over from butter production. While South Tyrolean grey cheese used to be a poor man's food, it has now become a real delicacy. It is characterised by its strong taste and fresh consistency.
A large part of the specialities of the Algunder Sennerei are even produced in certified organic quality. BIOLAND regularly controls the entire (GMO-free) process, from the cultivation of feedstuffs to animal husbandry to milk and cheese processing.
"My cheese"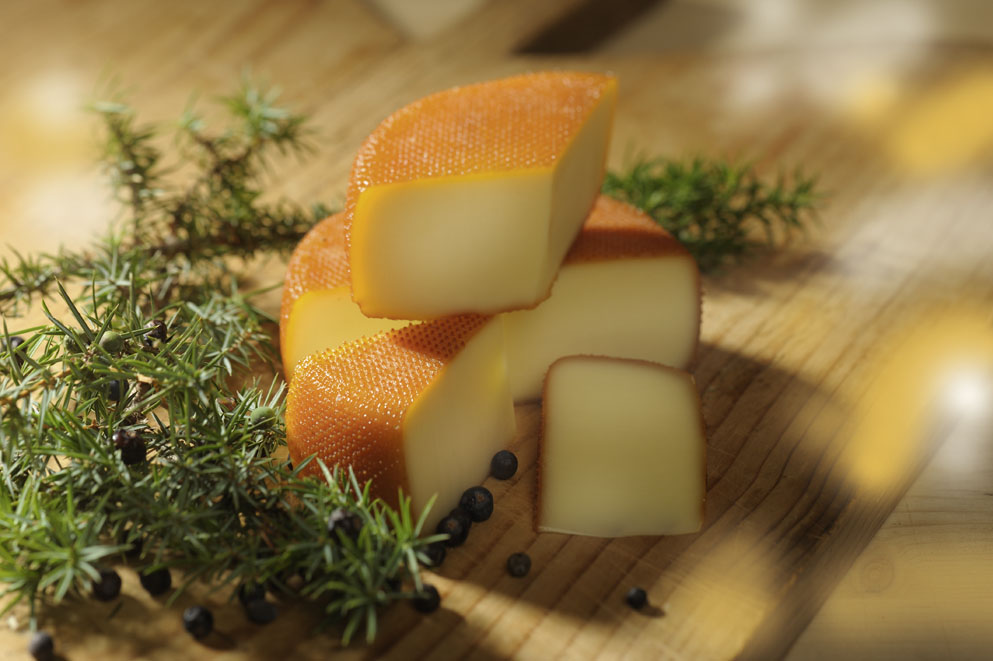 If you are ever in Algund, you should definitely pay a visit to the alpine dairy. In the cosy alpine hut you become a dairyman yourself and can create your own cheese in the company of expert staff and take it home with you. You can also taste many of the cheese specialities.
---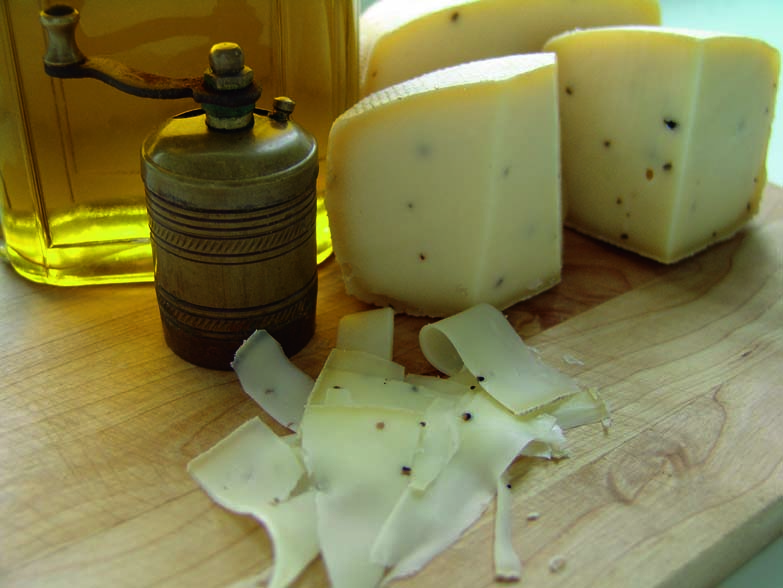 If you now feel like making your own cheese, here are the instructions for making fresh cheese in the style of the Algund Alpine dairy. Just click on the link and you will automatically be taken to the recipe.
An Guatn!