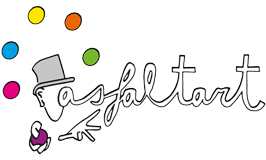 15th Asfaltart street art festival in Merano – 5 to 19 June 2021
15 days. 20 artists. 45 performances.
The time has finally come! After the long wait of a year, we can finally breathe in the special atmosphere of the popular street art festival again. It will be a different version than we know it, the festival will be spread over 15 days like its years. At a time when we all need it, the festival of light-heartedness, smiles, madness, magic and poetry is back.
The Asfaltart street art festival celebrates its 15th anniversary in June with a breathtaking 15-day programme. Artistic directors Claudia Bellasi and Jordi Beltramo have recruited some of the most renowned national and international street artists for this year's festival.
Varied programme with many highlights
A programme highlight is certainly the performance of the Spanish company Zero en Coducta with their show "Eh man he". The highlights also include the "Piti Peta Hofen Show" by the company Los Putos Makinas. The humorous and theatrical show focuses on surprising improvisations and the juggling skills of the performers.
Ehe Finnish duo Lotta & Stina is a wonderful example of the extraordinary strength and clever irony of women. In their show "Just an ordinary day" they revive the charm of the 50s and amaze the audience with acrobatics and wire acts.
The varied programme also includes performances of clowning (Loco Brusca, Fruttillas con crema, Jordi Beltramo), acrobatics (Faltan 7), juggling (Mencho Sosa e Circus Folies), walking act (Irrwisch), sand art (Ermelinda Coccia), street theatre (Claudio Mutazzi), magic (Dan Marques), bubble circus (Gambe in spalla teatro) and of course rousing live music (Ayom).
Merano's thermal spring square becomes a stage
The spacious Thermenplatz becomes the stage for two traditional companies of contemporary Italian figure theatre: Girovago e Rondella e Cia Dromosofista are guests with their shows "Manovia" and "Antipodi". "Manoviva" is a microcosm in which hands tell stories – completely without words. In "Antipodi", three figures invite the audience to a surreal journey on a miniature horse, in the company of strange figures and tiny shadow people. The show combines various techniques and styles of puppet theatre – from Chinese shadow theatre to physical theatre.
The 15th edition of Asfaltart has even more surprises in store: In the car park of Kallmünz Castle there will be the circus tent of the contemporary Italian circus troupe "Circo Paniko". There, the artists will thrill the audience with their ninth production "Panikcommedia"; a unique show in which comic, acrobatic and choral elements are mixed into a kind of "theatre in motion" – accompanied by live music.
To introduce children and young people to the world of circus, Circo Paniko offers free morning performances for primary, middle and high school students.
Enjoy Asfaltart – with advance booking
In order to experience the festival with light-heartedness and safety, it will be possible, in accordance with the regulations, to attend the shows by registering on the website www.asfaltart.it or by making a reservation by telephone between 1 and 19 June from 2 p.m. to 6 p.m. on the following number: 320 282 2459. Seating is limited and tickets should be collected at least 10 minutes before the performance.
You can always find all the information about the shows on the official website, on the Facebook page and in the official Asfaltart app. Just enter "Asfaltart" in your app store.
We believe that this year – against all odds – Asfaltart will be a great event that will put a smile on many people's faces!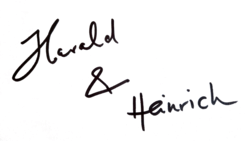 All images are from https://asfaltart.it/