Did you know that more than two thirds of the wines grown in South Tyrol are white? We'll introduce you to a few of them today:
Pinot Blanc is said to have been cultivated in South Tyrol for the first time around 1850. After the variety developed magnificently, it became – along with Gewürztraminer and Sauvignon Blanc – the region's leading white variety. With its elegant apple aroma and invigorating acidity, Pinot Blanc is the perfect wine for every day. In order to bring its fruity finesse into the bottle unadulterated, the cellar masters use the oak barrel with restraint during maturation.
The Pinot Blanc goes perfectly with light starters, fish or even dumpling dishes.
---
Chardonnay experienced a tremendous upswing in the 80s. In South Tyrol, the variety shows its classic qualities. It convinces with its fine acidity and elegant aromas of pineapple, bananas, apples, pears, citrus fruits, vanilla and butter. The range extends from fresh, fruity, straightforward steel tank versions to complex, storable selections that are fermented in barriques and matured on the fine lees.
You can serve a Chardonnay wonderfully with fish and seafood, white meat or risotto.
---
This very old grape variety from France was introduced to South Tyrol at the end of the 19th century. The area under cultivation is increasing. In South Tyrol, Sauvignon unfolds its varietal-typical bouquet with slightly "green aromas" of freshly mown grass, elderflower and gooseberry and produces both crisp, fresh growths and voluminous, intense wines.
We recommend the Sauvignon Blanc with asparagus, grilled vegetables, fish or even goat cheese.
---
It comes from the large Burgundy family and is currently the most cultivated white wine variety in South Tyrol. Pinot Grigio is a full-bodied, extract-rich white wine with a flowery, warm scent of lime blossom and shows different characteristics depending on the growing region. The spectrum ranges from the delicate, fresh representatives in Vinschgau to the more mineral wines in Etschtal to the fiery, substantial growths in Bolzano and Überetsch.
A nice glass of Pinot Grigio goes well with strong fish dishes and South Tyrolean specialities.
---
Gewürztraminer comes from the South Tyrolean wine village of Tramin. It was already known throughout the German-speaking world as "Traminer" in the 13th century. Today it is one of the most sought-after wines in South Tyrol. The aroma spectrum with notes of rose petals, cloves, lychee and tropical fruits makes Gewürztraminer the epitome of an aromatic variety. With its intense colour, comparatively high alcohol content and lush texture, it is a meditation wine par excellence.
Gewürztraminer is recommended as an aperitif, but also goes very well with Asian dishes, shellfish (dry ageing), foie gras, pâtés and even desserts and cheese.
---
That was a first insight into the white wines of South Tyrol. We will present a few more in the coming days. In the meantime, you are welcome to browse through our extensive range and taste a few good wines.
Have a good time!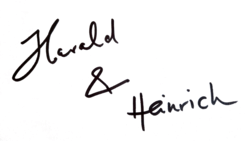 Content: Südtirol Wein