This is a poetic way to drive away winter in the Vinschgau Valley
In many South Tyrolean customs, the four elements – earth, fire, water, air – play an important role. This is also the case with the so-called "Scheibenschlagen" (disc cutting), which takes place in Vinschgau at the beginning of Lent. The fact that this is a very old custom is proven by a document from the year 1090 in which it is reported that an outbuilding of the Benedictine Abbey of Lorsch was set on fire by such a disc.
Young men from Mals and the surrounding villages prepare the discs before the first Sunday of Lent. They cut round pieces of wood about two centimetres thick with a diameter of 15 to 25 cm and a hole in the middle.
On the first Sunday of Lent, the time has come. The young men set up high poles that they have wrapped with straw. These are also called "Hex" or "Larmstangen" and their shape – due to the struts and crossbars – is reminiscent of the symbol of femininity.
Avert disaster by launching burning discs
After sunset, the sticks are set on fire with loud shouting, which is supposed to drive away winter and demons and avert disaster. The prepared slices are put on long hazelnut rods and held in the fire. The men recite old rhymes, such as "Oh Reim Reim, fa wem weard eppr dia Scheib sein, dia Scheib und mai Kniascheib kearn dem Sepp und der Maria zun a guate Nocht, bis die Bettstott krocht. Hoaß, hoaß, olte Goas" In summary, they ask for fertility, luck and a good harvest. The slices on the hazelnut sticks are swung around so that they glow. Finally, the glowing discs are flung downhill into the darkness. The further they fly, the more luck the thrower will have.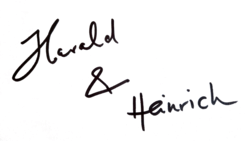 Copyright Foto: IDM Südtirol-Alto Adige/Frieder Blickle