Do you know Lake Misurina?
Lake Misurina (Lago di Misurina) is also called the "Pearl of Cadore" because of its clear water and the magnificent mountain scenery that surrounds it. Besides Piz Popena, Cristallino d'Ampezzo, Monte Piana, Marmarole and Sorapiss, the glacial lake is also framed by the Three Peaks.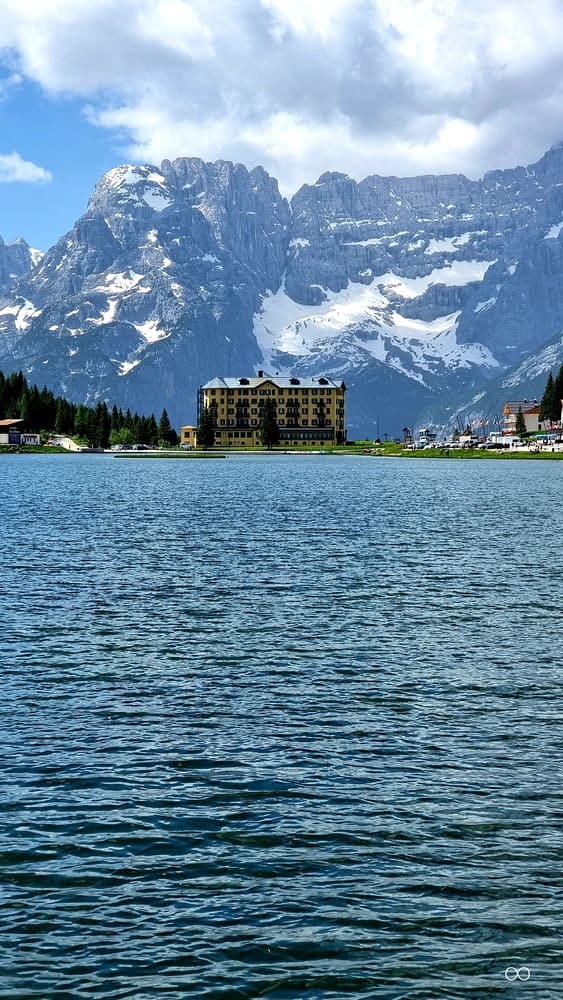 Lake Misurina is located in the province of Belluno and can be reached from both the Cave Valley and Cortina d'Ampezzo. Numerous hiking trails lead along here, such as the Panorama toll road. From Lake Misurina, the route leads to the Auronzo Hut. But there are also great mountain bike tours, which is why I also like to ride in the region around Lake Misurina.
A few facts about Lake Misurina:
Sea level: 1.756 m
Area: 14 ha
Length: 1 km
Wide: 300 m
Maximum depth: 5 m
The Legend of the Misurinasse
Around the peaks of the Dolomites, the dense forests and the dreamlike landscape, many legends have grown up around the glacial lake. This is also the story of Misurina: she was the only daughter of King Sorapiss and known for her volatile character. One day, on Monte Cristallo, she discovered a fairy who possessed a magic mirror that could read minds. Misurina desperately wanted this mirror and the king agreed to the fairy's terms: Since the flowers in her garden were wilting because of too much sunlight, King Sorapiss should transform himself into a mountain, and provide shade for the garden. The king was even willing to do this, but when he transformed, his daughter fell down dead. The untameable tears that the father cried for his beloved daughter turned into a lake. The Lake of Misurina.
In 1956, the Misurinasse was even the venue for the speed skating competitions of the Winter Olympics, which were held in Cortina d'Ampezzo.
Kind regards, Yours