A typical autumn meal here in South Tyrol is chestnut cream soup. After all, it is currently "Keschtntime" and there are everywhere to collect or just to buy.
For four servings of our favorite cream of chestnut soup, you'll need the following ingredients:
400 g fresh chestnuts
1 small onion
60 ml dry white wine 
600 ml vegetable broth 
200 g Cream
30 g Butter
Salt
Pepper
Cinnamon powder
And so you are guaranteed to succeed in the preparation of cream of chestnut soup:
First of all, put the chestnuts in a bowl of lukewarm water. The chestnuts that float on the surface of the water must be discarded, as they are no longer edible. Score them crosswise with a sharp knife and put them in a pot of boiling water. Let them simmer for about five minutes before draining them and rinsing them with cold water.
The hotter the chestnuts are, the easier they are to peel. It is important that you also remove the skin from the chestnuts. Put six chestnuts aside and cut the rest into small pieces.
You also need to peel the onion and cut it into cubes. Then melt a piece of butter in a pot and sauté the onion cubes in it. Now add the chopped chestnuts and cook. Increase the temperature a bit and now deglaze with the white wine and let it boil down a bit. Now add the vegetable stock and cook the soup for 15 minutes until the chestnuts are really soft.
Either with a food processor or a blender finely puree and stir in the cream. Season with salt and pepper and heat again.
Now melt the remaining butter in a small frying pan, halve the chestnuts that you have set aside and roast them for a good minute. Then take them out of the pan and let them drain on a piece of kitchen paper.
Foam the hot soup once again with a blender and pour into deep plates. Decorate with the roasted chestnuts and a pinch of cinnamon.
Bon appétit, dear ones!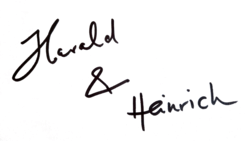 P.S.: You can also use already pre-cooked chestnuts for your chestnut cream soup. Then you need about 300 g and shorten the preparation time a bit, because the cooking and peeling is of course omitted.