From 16 August to 21 September 2022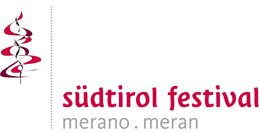 New paths: the südtirol festival merano . meran 2022 presents young soloists and conductors who are changing the experience of classical music in a lasting way.
New paths, new listening impressions and glimpses of an exciting musical future: from 17 August to 21 September 2022, the südtirol festival will present not only world stars who have written music history, but also a younger generation that expands "classical" listening habits with innovative and cosmopolitan interpretations, performing for the first time in the spa and thermal city.
On 23 August, the Swedish clarinettist Martin Fröst and the Swedish Chamber Orchestra will open the 37th edition of the festival, which offers seven different sections with the series classic, matinée classique, barocco, colours, young artists portrait, vox humana, and mystica.
In the classic series, the Budapest Festival Orchestra under the direction of Iván Fischer will travel to Merano with violoncellist Nicolas Altstaedt, the RSB Radio Symphony Orchestra Berlin under its music director Vladimir Jurowski will give a guest performance in Merano with Norwegian violinist Vilde Frang and the Chamber Orchestra of Europe led by the Briton Robin Ticciati brings the piano virtuoso
Francesco Piemontesi.
The Philharmonia Orchestra London performs with its new principal conductor Santtu-Matias Rouvali and violinist Sayaka Shoji, and pianist Leiv Ove Andsnes and the Mahler Chamber Orchestra present an innovative Mozart programme in Merano.
This exquisite selection will be joined in Merano by soloists and ensembles who have long been among the classical music elite: The Basel Chamber Orchestra with conductor Trevor Pinnock and pianist
Maria João Pires, the mezzo-soprano Magdalena Kožená with Yefim Bronfman, the Academy of St. Martin in the Fields with the violinist Yefim Bronfman.
Martin in the Fields with the violinist Joshua Bell, or the violinist Daniel Hope and the Zurich
Chamber Orchestra. In the Kursaal, musicians from the Vienna and Berlin Philharmonics play in the
ensemble Philharmonix perform repertoire that is not on the concert schedule of their orchestras and
Baritone Thomas Quasthoff explores the wide world of jazz there with his quartet.
All programme items and advance ticket sales can be found here.
Have a good time